What happens when you become a numbered slave

Many slaves go through the slave factory that are My slave training courses. They often begin thinking it is just a bit of fun; a gimmick, or sales ploy. However, lesson by lesson, day by day, they go deeper and deeper into what is reality – the prospect of becoming a REAL slave. A REAL cog in My maching. A REAL soldier in My Army. But how does one become a REAL asset in My Queendom? – By becoming numbered.
Throughout your slave training, the day will arrive when the curiosity of becoming a numbered slave of Mine overwhelms you. It is not something that I force on a potential slave. It is a deep burning desire within you to become such. So for the enquiring submissive minds among you, today I am going to explain what life will be like as My slave.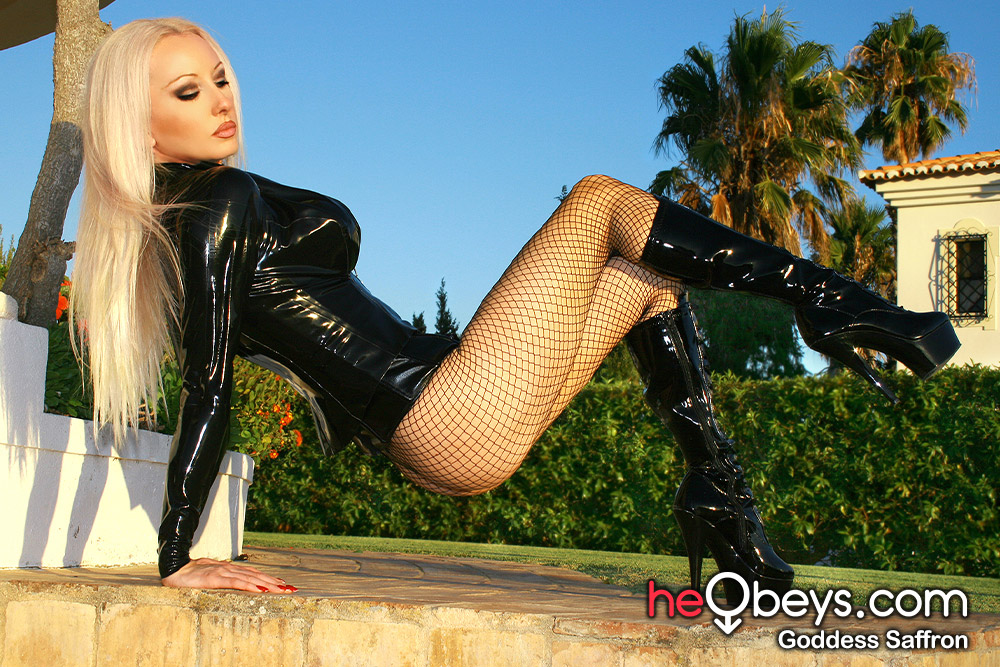 Life as a numbered slave
Think of it this way…. you will become a soldier amongst many of your brothers. A camaraderie within My workforce. A growing desire to work for Me, please Me, serve Me, excel for Me.
The first thing you will do is submit that slave application with your compulsory minimum tribute amount. I will then assign you your very own slave number. This will become your new identity. Remember, you are nothing more than a slave.
Privileges of becoming numbered
As a numbered slave you will earn the following privileges:
You will earn The Saffronism Bible – A slave Handbook. An essential e-book packed full of everything you need to know as a slave. Your go-to manual packed full of guidance, information and instruction on every aspect of your enslavement.
You will earn the numbered slave loyalty achievement here in heobeys.com which will lower your male ego and improve your slave status, enabling you to unlock more slave privileges. Your slave profile will separate you from the rest, displaying your slave number and labelling you in the numbered slave category.
You will be able to claim your compulsory slave application tribute as a tribute achievement in heobeys.com thus lowering your male ego further and unlocking more slave privileges.
You will earn the branding of being My slave with your own personalised numbered slave avatar for use on your profiles and social media. Consider this as your numbered slave uniform. You may have noticed My army on Twitter
To become a number means I will notice you more out of the thousands begging for My attention.
However, do not think that simply applying as a numberd slave is all you need to do. If you do not serve Me to My expectations with loyalty, consistency and long term devotion, I will quite easily revoke your slave number and kick you to the kerb.
Are you ready to become another cog in My machine? Another drop in My ocean?