Submission: Here's Why it's Good for you

My name is Saffron Taylor. You, along with multitudes of males worldwide, will refer to Me as Goddess Saffron. I am a Financial Dominatrix and Femdom.
Today I decided to write this article to explain why submission is good for the average male.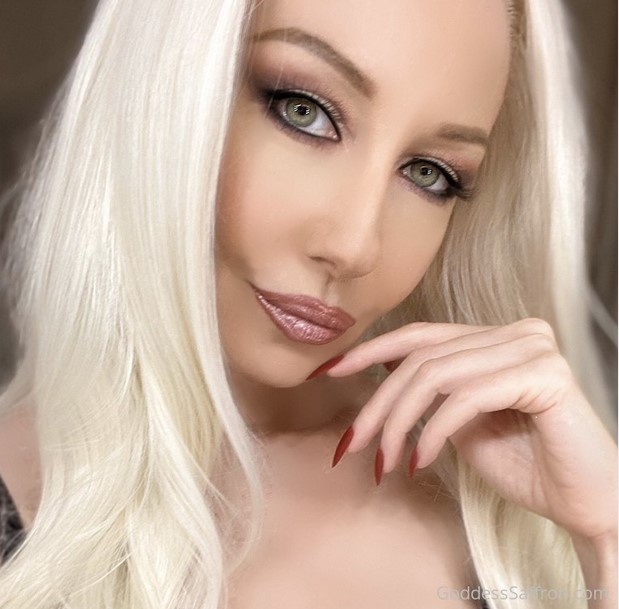 First, let Me tell you a little bit more about Myself. Becoming a Financial Dominatrix, enabled Me to undstand exactly what I want and how to get it. Female Dominance and Supremacy are what I believe in most. My dominant female persona and in-depth knowledge of the submissive male psyche, make Me an expert in male manipulation and control. Financial Domination is not a learned skill – it is something that came naturally to Me. My high maintenance body deserves worship.
Regardless of being a financial domme, I always attracted males and quickly learned that all men are in-fact potentially submissive. There are no such things as Alpha males. Most men succumb to My wishes, regardless of their stubborn male egos. The male ego can be torn down so easily. Being intelligent and desirable to men gives Me more power than you can every imagine – I use this to My advantage and to enslave many males daily.
Most men need to be dominated. It is a fact. Men who deny this are not only lying, but they are also denying their deepest inner pleasure. All men become happier, more content, more fullfilled and feel a true sence of purpose – when they are pleasing an atractive, powerful woman like Myself.
Are you ready for real submission?
Let's redefine the word enslaved. How does it feel when you say that word? Do you feel a tinge of resistance, or a surge of excitement? After all, why would you resist pleasing the woman in your life? Deny it all you want, but 99.9% of men already submissive and enslaved – by the woman in their life. Yes, we dictate, we control, we orchestrate and we manipulate – and you LOVE it. Submission does not have to be against your will – submission is what you crave deep down.
You see, by controlling a man's mind and body, I control his finances. By controlling a man's finances, I control his life. I get great pleasure moulding men to My will. It is efforless on My part.
You may be reading this and saying to yourself, "there is no way I am submissive", or "you can never enslave Me". Well well My pet, if I had a dollar for every time…. you know the script!
Today is a big day for you, as I would like to introduce you to the one and only interactive Slave Training Academy and slave workhouse – heObeys. An industry first website that has changed the online submissive community. I am going to be your Instructor throughout your slave training experience. However, I will warn you – this is not a game. I am going to teach and condition you. I am going to convert you and finally – I am going to enslave you. You are going to serve Me, because you are going to want to do nothing else.
With every one of My lessons that you undertake, the deeper your addiction to Me will become. You will end the fantasy of Femdom and begin to experience "real" Femdom control. You are going to experience a life of true enslavement.
Are you ready to end the fantasy and make slavery real? If so, I want you to take the time to read about how heObeys works.
When you are ready, which you will be after eagerly reading this, you will begin your journey into real submission enrol now.